Senior Vision
Enjoy Clear & Healthy Vision For a Lifetime
Compassionate Care and Expertise You Can Trust
Struggle to read the messages on your smartphone?
Do images appear less vibrant than they used to?
Growing old is a privilege.
But when it comes to eye health, aging can bring on several ocular conditions and diseases like glaucoma, age-related macular degeneration, cataracts and diabetic retinopathy.
Vision impairment decreases one's ability to perform activities of daily living and increases the risk for depression.
The eye doctors at Vision 1st Nashville can help keep your vision clear and comfortable with regular eye exams, early detection and personalized care.
---
---
Senior Eye Care in Lions Head Condos
Meet our Eye Doctors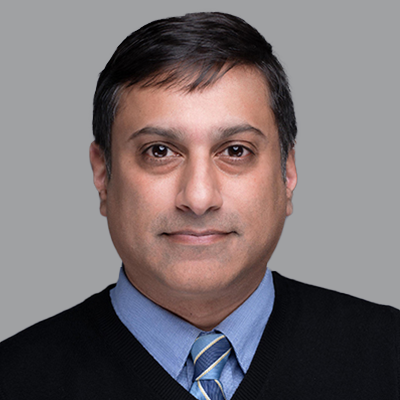 Monday

8:00 am - 5:00 pm

Tuesday

9:00 am - 6:00 pm

Wednesday

8:00 am - 5:00 pm

Thursday

9:00 am - 6:00 pm

Friday

8:00 am - 5:00 pm

Saturday

Closed

Sunday

Closed

Nov. 23

Closed

Dec. 25

Closed
VSP

Medicare

United Healthcare

Aetna

Cigna

Spectera

Superior Vision

Davis Vision

EyeMed

Anthem Blue Cross Blue Shield
---
Preserve Your Eyesight With Vision 1st Nashville
Whether you need reading glasses, bifocals, post-cataract surgery care, or eye disease co-management, we've got you covered!
At Vision 1st Nashville in Lions Head Condos, we believe that prevention is the best medicine. That's why annual eye exams are so important for seniors. Detecting eye conditions early on can help prevent or delay vision loss, keeping your vision clearer for longer. Some serious eye conditions don't present noticeable symptoms until vision loss has occurred. Fortunately, these can be detected in their early stages by your eye care professional during your eye exam.
If an eye disease is diagnosed, we'll create a custom treatment plan and monitor your condition closely to ensure the best outcome.
Contact Vision 1st Nashville today to schedule your eye exam!
- Sep. 16, 2023
STAFF WAS GREAT! THANKS
- Aug. 24, 2023
I am very happy with Vision 1st. For some reason, my insurance network mainly covers big vision chai
... Show More
ns with poor reviews. Then, I found this place. Dr. Hoover is extremely knowledgeable and a self-proclaimed eye nerd. All the staff were friendly and personable. They did not keep me waiting. I have never had vision problems, but I am looking forward to getting my first pair of glasses. The assistant helped me choose between about 10 options covered by my insurance. I know they will stand behind them and adjust them to my liking. My only complaint is that it's hard to get into the shopping plaza due to traffic.
- Jul. 12, 2023
I needed an emergency repair for eyeglasses another eyeglass store wouldn't and couldn't fix. These
... Show More
guys fixed them on the spot and didn't charge me even though I confessed I didn't buy the glasses there! These folks restored some of my faith in humanity. You should give them a chance!
- Jun. 17, 2023
Have been with Vision 1st for a very long time. I highly recommend them for your eye care needs.
- Apr. 24, 2023
Outstanding customer service by the optician. Very impressed with the selection they provided for m
... Show More
y glasses. Was able to pick up my glasses within a week.
- Apr. 18, 2023
Polite and professional staff, Dr Hoover is great. Will definitely be back!
- Apr. 14, 2023
Dr. Ferro is so friendly and kind, I felt very comfortable here and that my eye exam was very thorou
... Show More
gh. I expressed my anxiety with some of the eye tests they perform and the nurse went slowly with me and made it quick and painless. After my visit Dr. Ferro even sent me a handwritten thank you card! I would recommend this place to anyone looking for an ophthalmologist in Nashville, actually looking forward to my next eye exam for the first time!
- Mar. 25, 2023
Dr. Hoover and the staff were amazing. highly recommend. . One of the best experiences I've ever
... Show More
had.
- Mar. 24, 2023
Had to get a new eye prescription, and the staff from beginning to end was quick, efficient, friendl
... Show More
y, and made it such an easy experience.
- Feb. 27, 2023
Impeccable customer service, above and beyond. Thank you!
- Feb. 17, 2023
Customer Service is excellent!
- Jan. 24, 2023
Highly recommend Vision 1st! This was my first eye exam since moving to TN and turns out I've had
... Show More
undiagnosed astigmatisms and I've been to the eye doctor every year since I was 8!! The new lenses to correct this have been life changing! I can now see at night driving and don't feel myself squinting anymore which I began to think was normal!! Dr. Stinnett and the whole team were so thorough and accommodating throughout my whole visit! I can't wait for my new glasses to come in!
- Dec. 22, 2022
The entire office staff is amazing to work with and pleasant. My glasses prescription was spot on...
... Show More
keep up the good work Vision 1st Nashville!!
- Dec. 12, 2022
Dr James Hoover was very professional and I was in and out in a timely manner.
- Dec. 09, 2022
Friendly staff and excellent care. The doctor was thoughtful and explained details thoroughly. The s
... Show More
taff was super helpful in resolving a small issue during my appointment last year.
- Nov. 25, 2022
Was awesome 🤩
- Oct. 19, 2022
I highly recommend Vision 1st Nashville to my friends and family. I have been with them for years a
... Show More
nd have always been impressed with the efficiency of the doctors and staff. They are all friendly and always helpful!
- Sep. 01, 2022
By far the best eye exam and customer service that I have ever received. Please give the love of you
... Show More
r eyesight to Vision 1st!
- Jul. 29, 2022
I have never had a bad experience at this office. Every staff member I've interacted with over the
... Show More
last few years has been so kind, helpful, and made every visit easy and comfortable. Highly recommend!
- Jul. 13, 2022
Excellent Service and Very Friendly Staff! Dr. Hoover was outstanding! Highly recommend!
Senior Vision FAQs
Can presbyopia be corrected?
Presbyopia, age-related farsightedness, affects your eyes' ability to focus on near objects. You may become aware of presbyopia once you begin holding books and newspapers at arm's length to be able to read them. This condition is a natural part of the aging process and affects virtually all adults in their 40s. Our eye doctors will diagnose and help correct your presbyopia so you can see clearly again. They'll provide you with corrective glasses and/or contact lenses, such as monovision and multifcoals.
What are the most common vision problems in the elderly?
The most common causes of vision loss among the elderly are age-related macular degeneration, glaucoma, cataracts and diabetic retinopathy.
Age-related macular degeneration is characterized by the loss of central vision.
Glaucoma results in visual field loss.
Cataracts cause blurred vision and faded colors among the elderly.
Diabetic retinopathy is characterized by blurred vision and floaters, among other symptoms.
Other conditions include dry or watery eyes and floaters.
Because many of these conditions may initially be asymptomatic, it's critical that elderly patients undergo routine eye exams. The earlier these conditions are detected, the better the treatment outcome.
Can macular degeneration be prevented?
Although there's no sure-fire method for preventing eye disease, certain lifestyle habits can put the odds in your favor. To help ensure healthy vision for a lifetime, wear high-quality sunglasses whenever outdoors, quit smoking if you do, eat eye-healthy foods, and ask your optometrist about taking AREDS supplements. Most importantly, regular visits with your eye doctor are crucial to keeping your vision sharp throughout your golden years.
---